Specials
Beginning your chiropractic care has never been so easy. We have a special offer for your first visit!
Do you have any questions or need additional information? Contact us now:  Clinique Solution Santé Chiropratique.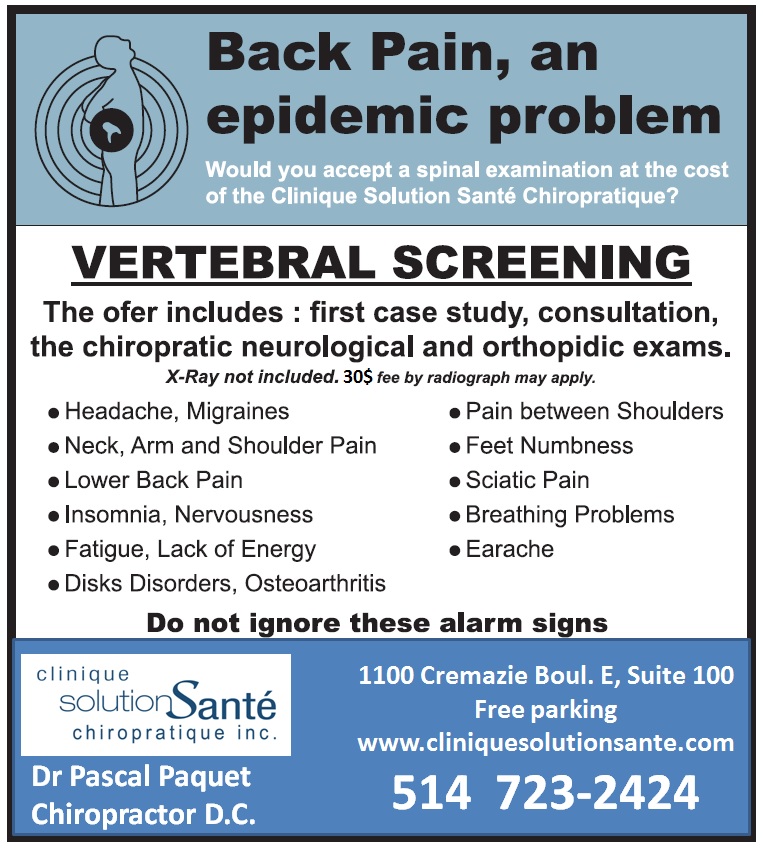 Dr. Pascal Paquet, chiropractor, D.C., is dedicated to helping those of us living and working in Greater Montreal. He will travel to your workplace to give a free presentation and explain his approach. During his presentation, he will offer some solutions to improving productivity and reducing the risk of work-related injuries.
The free presentation
Get a free presentation at your workplace
– Chiropractic benefits
– Ergonomics
– Exercices and stretching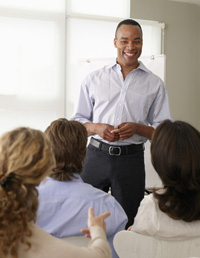 After the presentation, your employees will be eligible to receive our special offer. Investing in the health of your employees now will only pay off in the long run.
Special offer
All of your employees are eligible to receive a 10% discount (per visit) on regular chiropractic adjustments.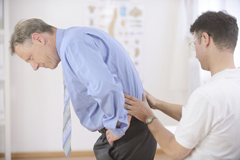 Do you know someone who could benefit from chiropractic care and want to help them regain optimal health? Thanks to people like you, more and more people are discovering the benefits of chiropractic and are getting back in shape. Don't forget to request a Share Card on your next visit. It is free and provides you, your friends and your family with great savings.
Ask about our family offers. The Clinique Solution Santé Chiropractique staff thanks its precious ambassadors not only for choosing our clinic, but for placing their trust in us when referring family, friends and colleagues.