Dr. Pascal Paquet, chiropractor, D.C.
In 1991, adventures in motocross led me to discover a sphere of health that was unknown to me: chiropractic. After a few sessions, I did not longer feel the pains I had in my lower back, I could breathe more easily and I had more ease to concentrate in my classes. In short, I felt better, thanks to chiropractic care, and I wanted everyone to discover the many benefits of this approach that became a true vocation. The only pain that remains is seeing others suffer when there might be a chiropractic solution for their conditions.
At 16, I already knew I wanted to be a chiropractor. In 2001, I finished my Doctor of Chiropractic at Palmer college (Davenport, Iowa). For more details about the profession, visit the following websites: http://upcspine.com, www.uppercervical.org. I believe that it is important for professionals to better understand their patients, to stay up to date and to keep learning. This makes it easier to evaluate a wider range of diseases and to understand the body as a whole.
During my studies in the United States, I had the chance to work with Dr. E.L. Crowder DC, Ph.D. He has been teaching at Palmer College for more than 50 years. Towards the end of his career as a professor, Dr. Crowder took some students to his private clinic to teach them the very best of what he knows. It was an honour to be taught by such an admired and well-known teacher. I had the chance to finish off my studies with practical training in Nepal in the summer of 2001. This project allowed me to help the Nepalese with their primary health system. In 2012, I celebrated 10 year of practicing in my Montreal clinic. In 2016, I opened a clinic in Coaticook and now practice full time there.
I have attended the "Salon du Velo" for many years because I really like to encourage the sport. Many of my patients are athletes, but I also treat families, pregnant woman and their children, secretaries, seamstresses, labourers and even people with reduced mobility: Chiropractic really is for everyone.
I would like to see a world with a greater awareness of chiropractic benefits. One that focuses on a preventive lifestyle, where people have a better understanding of the link between a healthy nervous system, more energy and better stress management.
An increasing number of people are receiving spinal adjustments.
Chiropractic
When a healthcare provider says "I am a doctor," it usually establishes a trust relationship, so more chiropractors introduce themselves this way. True be told, we have: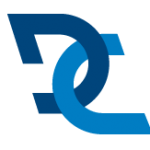 – 5 years of full-time study
– 4 969 hours of class
– 16 months of internship
– 245 university credits
– All certified by the official seal of Chiropractic Doctor
(Reference: Ordre des chiropraticiens du Québec)
All of this to better understand your needs.
Our professionals